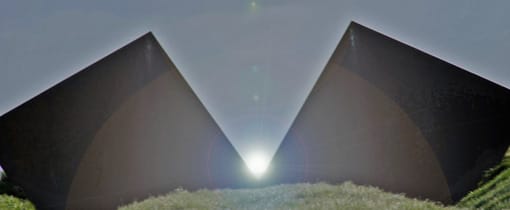 Enjoy the changing seasons
Lelystad - Stonehenge is an impressive prehistoric monument. It's great to pay a visit to the stones throughout the year. But a visit during the summer and winter solstice, and the spring and autumn equinox is even more special.
4000 years later Robert Morris created a modern version in the Dutch Flevopolder. His observatory captures the same seasonal changes.
Robert Morris observatory