Dutch Resistance Museum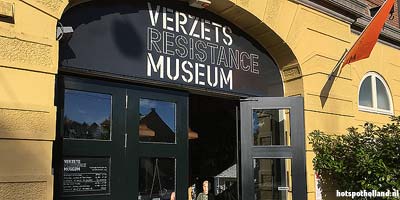 Dutch Resistance Museum Amsterdam
Amsterdam


Dutch people in World War II
Amsterdam - The Netherlands were occupied by Nazi Germany for five years from May 14th, 1940 to May 5th, 1945. The Dutch Resistance Museum tells the story of the Dutch people in World War II.
The permanent exhibition covers the strikes, forging of documents and underground press, people into hiding, armed resistance and espionage.

A seperate section tells the story of the Dutch West Indies during the war. The former colony suffered badly under the Japanese regime of terror.