Amsterdam Water Level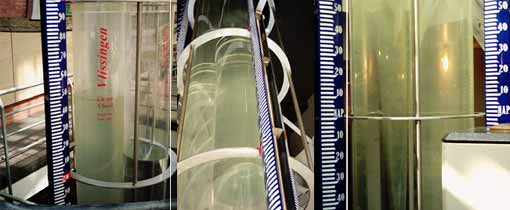 The average water level in Amsterdam
Amsterdam


Point zero
Amsterdam - Standards International (SI) units such as kilograms and meters are kept in Paris. They are recorded to be used as an international benchmark. This makes the "Parisian" meter the perfect meter - all other meters are based on this benchmark.
Trough no International Standard, Amsterdam has also its own benchmark: Amsterdam Level or officially 'Amsterdam Ordnance Datum'. It is the average level of the water. It's very handy for boats. Now they now for example if the canal is deep enough or whether they fit under a bridge!

The water mark in the Netherlands is shown relative to the mean sea level. The original N.A.P. point was hidden in the ground beneath Dam square. In 1988 it moved to the Town Hall (Stopera). Here everyone can visit the water mark and see that Holland is built below sea level!