Discover the Dutch Wadden Islands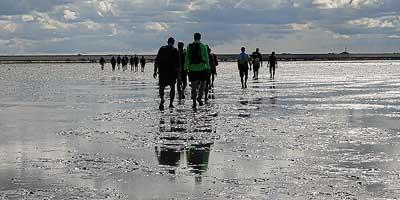 Mudflat hiking at the Wadden Sea
West Frisian Islands vacation
Each of the five Dutch Wadden islands have their own atmosphere and their own character. These lovely islands are a great place to pay a visit to. The journey by boat is already an adventure. And the islands are beautiful with great nature and deserted beaches. But wait, there is more. The Wadden Sea is ruled by the tide, by sand and water. You can watch wildlife. And when the tide is low you can go mudflat hiking or you can try to visit an uninhabited Island.
Special places and fun things to do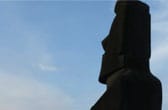 Holiday on the Wadden Island of Texel offers plenty of variety. On one side of the island you have the North Sea coast with sandy beaches, nature and dunes, on the other side you have the 'polders' and the Wadden Sea. There are plenty of activities. Skydiving and catamaran sailing are popular, but you can also watch seals in Ecomare, walk on the beach, discover the Slufter area or enjoy the sun in one of the small villages.
Vlieland Discover the quiet island

Vlieland is one of the most sparsely populated areas in the Netherlands. Except for a few local cars with an exemption, the island is car-free. Vlieland is a wonderful island for peace seekers and families with smaller children who come for sun, beach, walking and cycling.
The second largest Wadden Island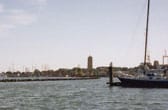 Terschelling is a friend to everyone. No matter how old you are, you always want to go back again. Beachgoers, teenagers who love to go out and party, those seeking tranquility, night owls who come to watch the stars at the darkest sky in the Netherlands, nudists, sports enthusiasts and nature lovers, children and adults; they all will enjoy this cozy and beautiful island that is known for the most beautiful beaches in the Netherlands.
Discover the beautiful nature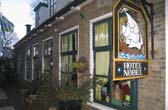 The village
Nes
is the most important place on Ameland. The ferry from Holwerd also arrives here. Many citizens used to live from whaling. Today, tourism is the main source of income - without the island making a commercial impression.
Het Oerd
is a bird sanctuary on the east side of Ameland.
Smallest municipality in the Netherlands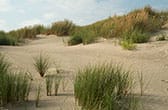 Schiermonnikoog has one of the widest beaches in Europe. The island is an ideal destination for nature lovers and hikers; the entire island is a large National Park. The only village on the island is called
Schiermonnikoog
as well. It is a pleasant place with beautiful houses. The best areas on the island are the Kobbeduinen, Bellows and the salt marsh.