Escher in the Palace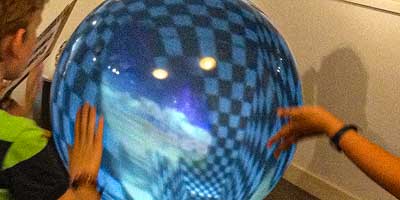 Escher: Impossible designs and situations
Den Haag


Impossible designs and situations
Den Haag - People may know M.C. Escher from the fantasy rich black & white picture where water of a waterfall flows upwards through a building until it falls down from the same waterfall again. This illusion is just one of the many wonderful works of the famous graphic artist.
A trip to Granada inspired Escher to make his special creations. A male that develops through blocks to a town was one of the first graphic works that made Maurits Escher famous.
In the museum Escher in the Palace you get acquainted with the entire oeuvre of the artist. Your eyes will be cheated by the impossible designs and situations.