Madurodam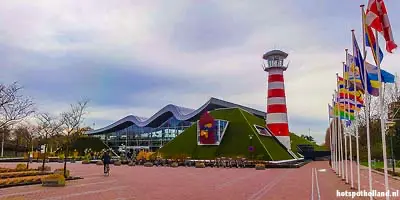 The entrance of Madurodam in The Hague
Den Haag


The smallest city in the Netherlands
Den Haag - "All Netherlands in a day". Madurodam is a miniature version of the Netherlands. The Madurodam park, located in the Scheveningen district of The Hague, shows all the highlights of the lower countries including the canals of Amsterdam, Schiphol Airport, trains, the Harbour of Rotterdam, the Delta Works and all kinds of other typical Dutch scenes.
The city offers all the highlights on a scale of 1:25. In additions to the miniature buildings, there are moving trains, busy motorways, sailing ships and even Schiphol Airport.

Madurodam is the smallest city in the Netherlands, but great fun for the whole family.