Hulshorsterzand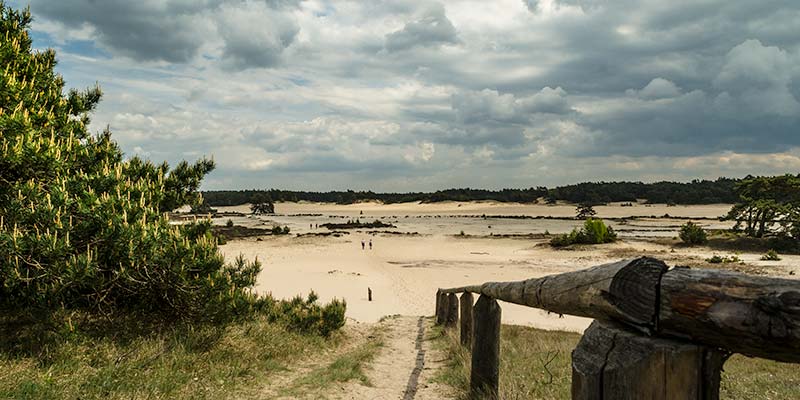 Hulshortsterzand
Hulshorst


Drift sand area between Harderwijk and Nunspeet
Hulshorst - The Hulshorsterzand lies south of highway A28 between Harderwijk and Nunspeet. The area belongs to a nature reserve. Originally, the area was much larger, but to counteract dusting, large areas have been forested in the past. Nowadays, the active drift sand area has expanded again and a spectacular sand plain with dunes has been created.
Monument the Souvenir
The
Monument de Souvenir
is located in the middle of the sand plain of the Hulshorsterzand. The 'souvenir' is especially popular with geo-cachers and small children who can make a coin for 5 cents.