Mien Ruys Gardens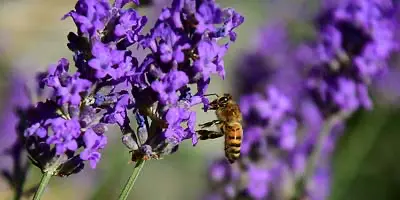 Mien Ruys gardens, Dedemsvaart
Dedemsvaart


Inspiration for your garden
Dedemsvaart - 'Sleeper Mien' got the Dutch citizens into gardening in the last century. Mien Ruys (1904 - 1999) is known for her ornamental gardens for the common people. The landscape architect from Dedemsvaart grew into one of the most important landscape architects of the 20th century. In the decades after World War 2, she introduced cheap garden materials such as railway sleepers and washed gravel tiles. Her designs are characterized by clean lines and lush borders.
Tuinen Mien Ruys (Mien Ruys Gardens)
In 1924 Mien Ruys in Dedemsvaart laid the first model on. That was the beginning of
Tuinen Mien Ruys
. Years of experimenting with combinations of plants and materials followed. The use of cheap washed gravel tiles and railway sleepers were her signature..
National monument
To this day, the gardens provide plenty of inspiration for everyone. Three gardens have been given the status of national monument. These are the Verwilderingtuin (Wild Garden) from 1924, the old Testing Garden from 1927 and the Water Garden from 1954.
Time travel
If you walk through the thirty different style gardens in Dedemsvaart, you are actually making a time journey through the history of garden architecture, from 1924 to the present.