Moai Easter Island statues Netherlands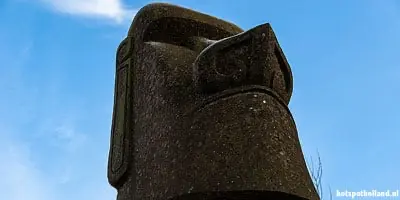 The Easter Island statue on Texel
Easter Island statues in the Netherlands. Where are they?
In 1962, a statue of Easter Island washed up on the beach of Zandvoort. Journalists and other curious people flooded the seaside resort to witness the sculpture with their own eyes... April fools day! Yet, there are some real Moai Easter Island statues in the Netherlands you can pay a visit to. And that's no joke!
Easter Island statue Texel
The Easter Island statue on 'Rapa Nui' Texel can be found at the Island Gallery. The statue is facing Rapa Nui or Easter Island.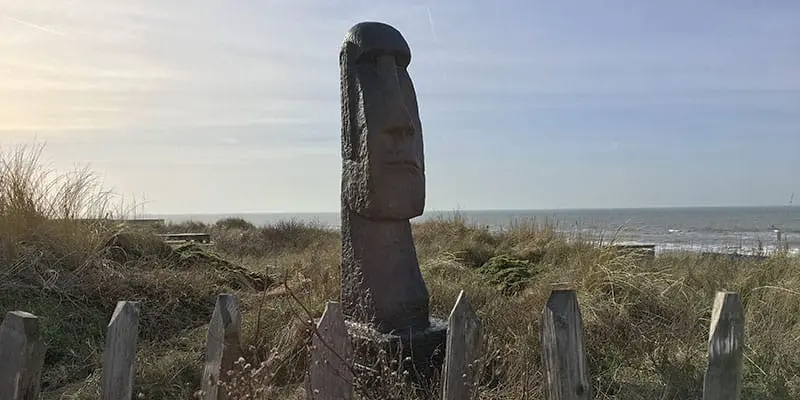 Loeres: Zandvoort Easter Island Statue
The April fool's joke
In the 1960s, Edo van Tetterode played a huge April Fool's joke when an Easter Island statue washed up on the beach of Zandvoort. Eight years later, he would unveil a replica of his Moai in the dunes. The Easter Island statue is still there.
Location:
The sculpture is located in the coastal strip near the beach entrance, on the Boulevard Paulus Loot. In the base of the statue is written "April 1".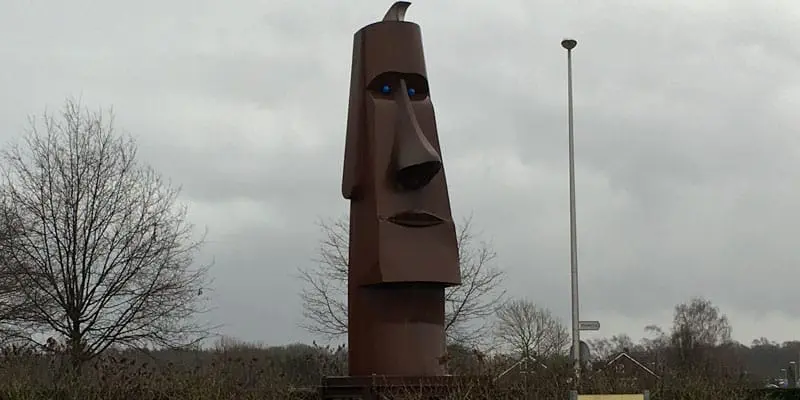 Easter Island Statue Wanssum
The Netherlands southernmost Moai
Wanssum also has its own Easter Island statue. In the middle of a roundabout in the town.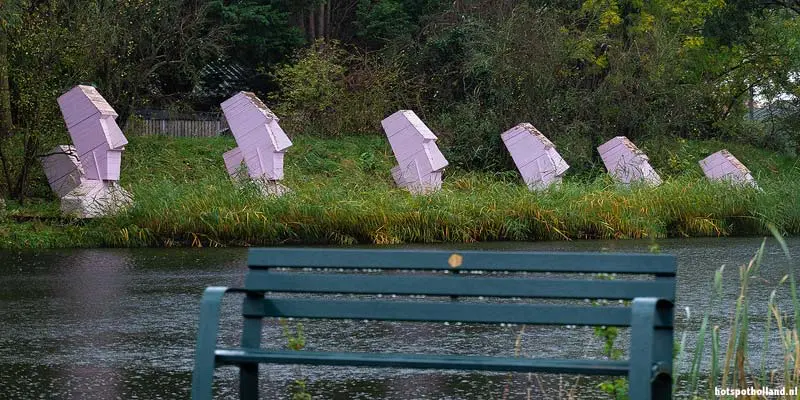 Easter Island statues Brielle
Ahem, well, well, well, well, that's how it can be. You shouldn't actually call it Easter Island statues. They are striking. And will they always be here? Similar images have also surfaced elsewhere. Tips are welcome in the comments!
In the hometown of the discoverer of Easter Island
Middelburg is the birthplace of Jacob Roggeveen. He 'discovered' the island on Easter Sunday, April 5, 1722. His birthplace can be found at Lange Noordstraat 37.
A Moai statue of Easter Island can be found on the Buitenruststraat.
Easter Island Figure Ouddorp
The most mysterious sculpture of them all
In 1978, a real Easter Island statue was found during construction work in Ouddorp. The 24 centimeter tall statue was buried half a meter underground. How did it get here? The figurine is made of basalt lava and actually comes from Easter Island. But the how and why is still a big mystery. Did it come on a WIC ship? Is it from a missionary who has been to the island? Or maybe it was a souvenir from a crew member of a Dutch ship that visited the island at that time?
One theory is that a fisherman fished up the figurine, wanted to get rid of it and then threw it away in his garden. Anyone who knows can say it in the comments!
As far as we know, the statuette is the personal property of the finder and has been loaned to the Museum Ouddorps Raad-en Polderhuis.