Michael Jackson statue HIStory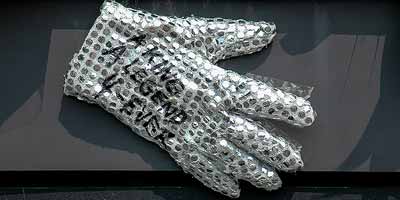 Michael Jackson statue HIStory
Best


Remember the time: The King of Pop
Best - Near highway A2, between the cities 's Hertogenbosch and Eindhoven, you can find an eleven meter tall statue of Michael Jackson, the self-proclaimed King of Pop.
Update 2 April 2019
Notification: Please be informed that the big statue of Michael Jackson has been removed after all discussions around the Leaving Neverland documentary.
HIStory 1995
The 10 meter tall statue has been used for the cover of the Michael Jackson HIStory album. After the release it was sold to the McDonald? restaurant in the city of Best, where it's being used as an eye-catcher on the parking lot.