Neeltje Jans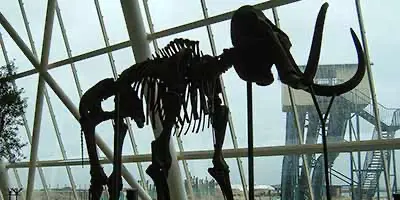 Max the Mamuth was found when building the new defense system
Vrouwenpolder


Delta Works
Vrouwenpolder - The 1953 North Sea flood was a major disaster in the province of Zeeland, in the south-west of the Netherlands. In the night of January 31st and the following morning a combination of high spring tide and a heavy storm caused extensive floodings. Large parts of the islands and mainland were completely flooded. 1836 people died that night and an estimated 30,000 animals drowned. More than 47.000 buildings were damaged.
Today, the Dutch Delta works form a defense system against superstorms and high tides. It was built after the flood of 1953.
What to expect?
Neeltje Jans is some sort of amusement park. But you still can visit the Deltaworks from here.