Zeeland Bridge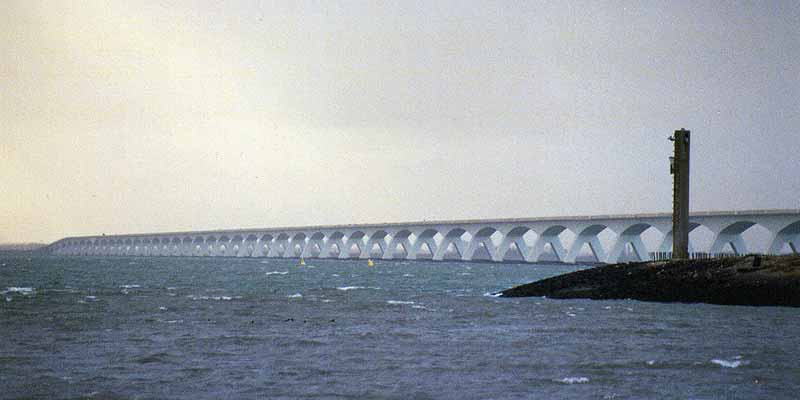 Zeeland Bridge: Longest bridge in the Netherlands
Zierikzee


Longest bridge in the Netherlands
Zierikzee - The Zeeland Bridge, built in 1965, bridges the Oosterschelde between Zierikzee and Colijnsplaat and connects Noord-Beveland with Schouwen-Duiveland in the province of Zeeland. The Zeeland Bridge has a length of 5022 meters and has therefore been the longest bridge in the Netherlands for many years. The Zeeland Bridge rests on 54 pillars that are 95 meters apart. The design is a typical example of the post-war reconstruction period in the Netherlands between 1959-1965.
Oosterschelde Toll Bridge
The Zeeland Bridge, originally called the Oosterschelde Bridge, was a toll bridge until 1993. The costs incurred had to be recouped with the income. The construction costs at the time were 34 million euros. Although the debt was paid off in 1989, Zeeland charged another four years of extra toll in order to supplement the maintenance fund.
Still the longest?
In fact, the Zeeland Bridge was the longest bridge in the Netherlands until 2008, when it was overtaken by the HSL South Viaduct at Bleiswijk, which is 6 km long. But then, is a viaduct a real bridge?