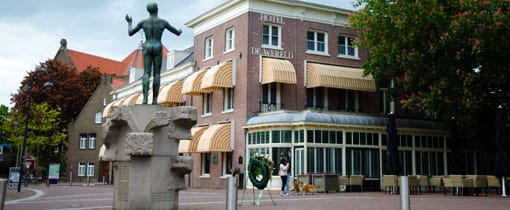 The end of World War II in The Netherlands
Wageningen - World War II ended for the Netherlands in "Hotel De Wereld" ('Hotel The World'). Five years after the beginning of the war, Nazi-Germany unconditional surrendered in this famous hotel in the city center of Wageningen.
The surrender agreement between the Canadian General Foulkes and the German general-oberst Blaskowit was signed on Saturday May 4th 1945 at 4:30 pm. The Netherlands were liberated!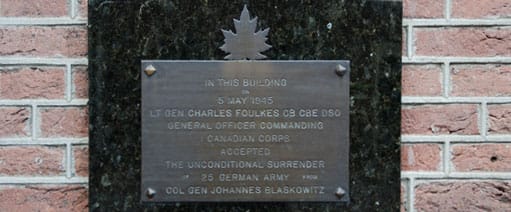 Memorial

Discover more
Wageningen area
Gelderland
World War 2