Netherlands Open Air Museum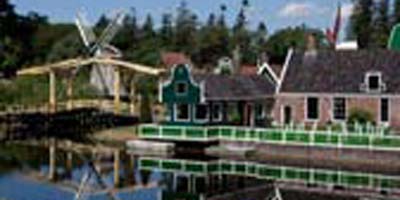 Nederlands Openluchtmuseum
Arnhem


Go back in the days and see how the Dutch lived in the past
Arnhem - Travel back in time and get familiar with the Dutch provincial life from past centuries. The Netherlands Open Air Museum (Nederlands Openluchtmuseum) is a living history museum complete with real historic buildings such as houses, windmills and even fully furnished farm houses. Literally transported from their original location to the museum in city of Arnhem.
Everything original
For the older people among us, a ride on the historic tram brings back memories of the past. Children will be delighted with the simplicity. A toilet or bathroom used to be a luxury!
Step into a small workers house from the 1960s or a farm from 1850. The nice thing is that everything is original. Everything you see was collected in the Netherlands, so everything is real. The village school, the paper mill, the fisherman's house, the mill and the tram. Everything was torn down stone by stone and rebuilt in its original state in the Dutch open-air museum in Arnhem.