The border between Germany and the Netherlands
Spijk - 1,233 kilometers (766 miles). The Rhine is one of the longer rivers in Europe. But from a global perspective, with competitors as the Amazon and Nile, the Rhine does not even appear in the top 100 of the longest rivers in the world.

Dutch children used to learn at school that the Rhine enters the Netherlands at the village of Lobith. But that is not true (anymore). It used to be that way, but as the flow of the Rhine changed over the years and the border shifted, the Rhine enters the Netherlands near the village of Spijk since 1817.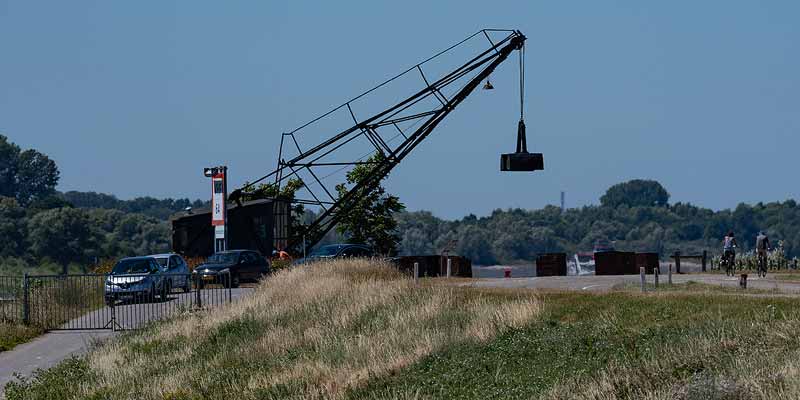 Brickyard at the river Rhine in Spijk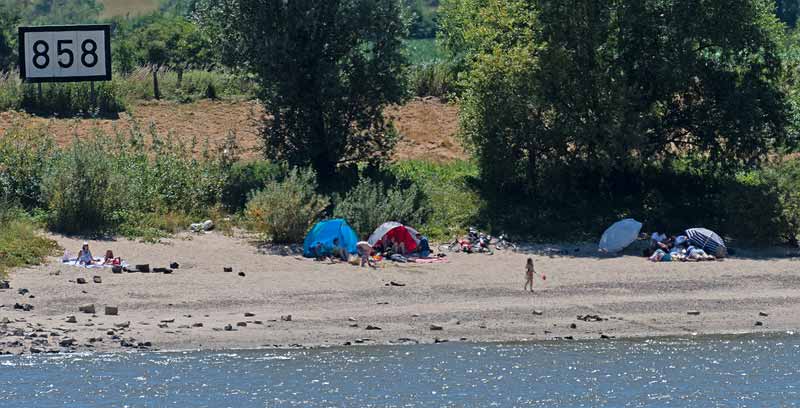 Beach near the river. But watch out for the strong currents!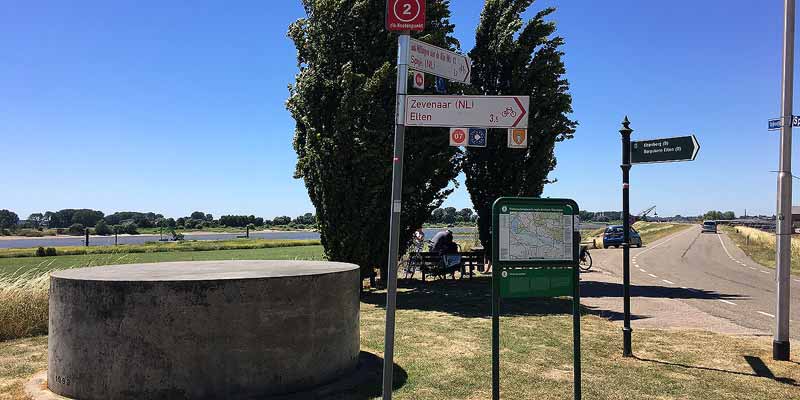 Und so weiter monument at the border where the Rhine enters the Netherlands, near Spijk
Where does the Rhine enter the Netherlands?