Nijmegen city trip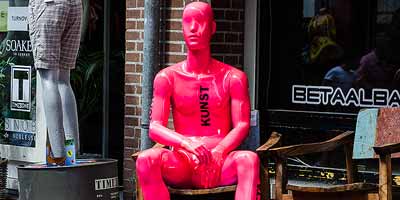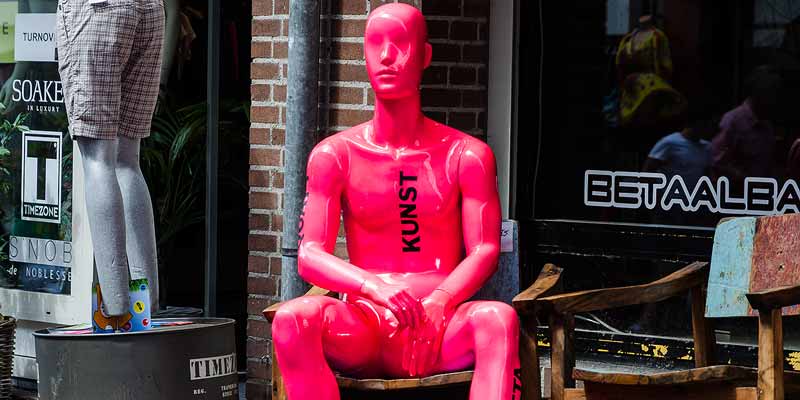 Discover the city along the Waal
Nijmegen - To be honest, we were a bit disapointed when we stepped out of the train. Nijmegen is the oldest city of the Netherlands and has an interesting history which goes back to ancient times when Ulpia Noviomagus Batavorum was a fortress at the south border of the Roman empire. But in 1944, almost at the end of World War II, the historical city center has been destroyed by mistake during Operation Market Garden. However, once you leave the railway area, the center of Nijmegen is actually quite nice.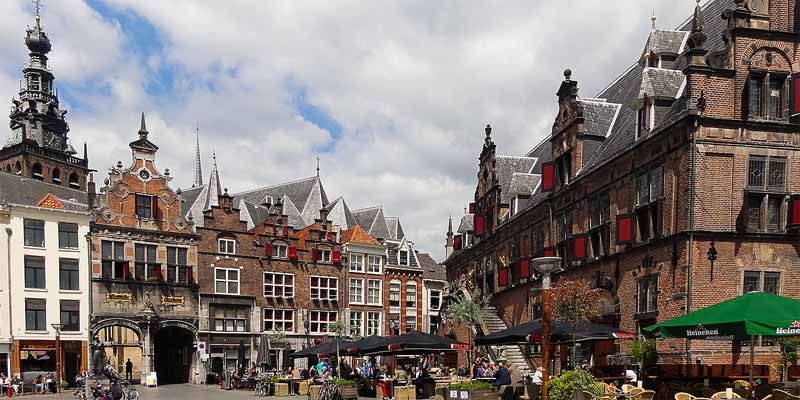 Nijmegen city centre
Grand place (Grote Markt)
In contrast to the train station area, the city center of Nijmegen is cosy and full of narrow streets with shops, restaurants and terraces all leading to the historical Grand Place. In the streets that lead to the Waal river you will notice the difference in height. The difference is created by the glaciers in the last ice age that ended here. The differences were even bigger, but most of these have been smoothed out with the rubble of the devastation at the end of WWII.
Oldest shopping street in the Netherlands
Over the centuries, the name of the street has changed considerably, but what is now called 'Lange Hezelstraat' is the oldest shopping street in the Netherlands. The street with its medieval facades is still good for shopping. You can recognize the skyline of Nijmgen from the Sint Stevenskerk, whose tower protrudes far above the city. The church was originally Catholic. The traces of that time can be seen in the storage room where the original decorations have been preserved.
Via Gladiola
The Nijmegen Four Days Marches is the largest walking event in the Netherlands and invariably ends in the 'Sint Annastraat'. On the last day of the Four Days Marches, the street is renamed Via Gladiola.
De Ringstraten
The Ringstraten is the area directly around the city center. As mentioned, the actual city center was destroyed during WWII and there are many unimaginative post-war buildings, but fortunately much has also been refurbished for the better.
Waalkade
The 'lower city', the lower part of the city near the Waal river, was largely demolished in the 1980s and replaced by unimaginative new constructions. Yet you see that the city is slowly but surely rediscovering the river side and is making an effort to give this part of the city a new impetus.
Valkhof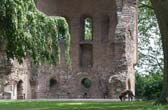 The model in the chapel at the Valkhof shows how large the former castle once was. The castle was strategically located on the site of a former Roman army camp. Unfortunately, only a small ruin and a chapel remain. Only the beautiful panoramic view over the Waal river has survived the centuries.
Museum Het Valkhof shows excavations from Roman times and has a room with modernist art and changing exhibitions. There is also a permanent exhibition about the Peace of Nijmegen.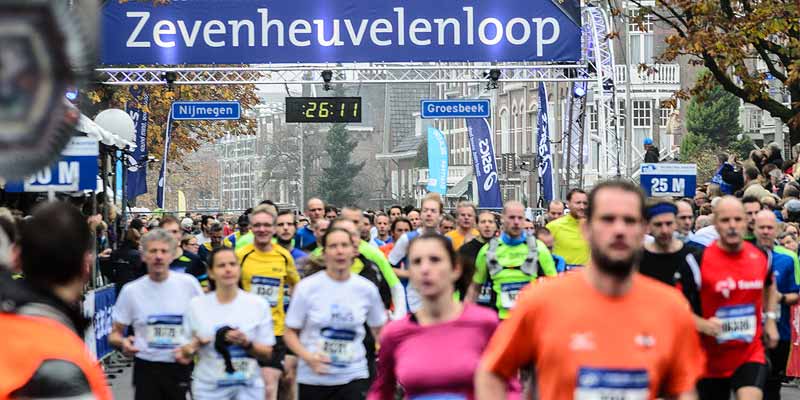 Nijmegen facts
Mother of Karl Marx - Henriette Presburg, born in Nijmegen, lived in a house on the Grotestraat until her marriage to lawyer Heinrich Marx in 1814. Karl was born 4 years later in Trier, Germany. A plaque in the Grotestraat in the center marks the birthplace of the mother of...
Havana aan de Waal - In the press, Nijmegen is sometimes referred to as Havana aan de Waal, because of the relatively high number of left-winged voters
Mariken van Nimwegen - Mariken van Nieumeghen ('Nijmegen') is the magical and very wonderful history of a woman who lived with the Devil for more than seven years. It is a miracle play from the 16th century. According to the story, no matter how bad your sin is, you can always be forgiven, as long as you confess
Nijmeegse Vierdaagse - The Four Days Marches is the largest walking event in the world. Every year, on the third Tuesday of July, tens of thousands of runners start for 30, 40 or 50 kilometers of walking pleasure
Eddy van Halen - Beat it! Who doesn't know the guitar solo from this big hit by Michael Jackson? Guitarist Eddy van Halen moved to 59 Rozemarijnstraat in Nijmegen, shortly after he was born. Later the family would move to America where Eddy became a world famous guitarist
Zevenheuvelenloop - The Zevenheuvelenloop is an annual running event in November in which more than 40,000 runners run 5, 10 or 15 kilometers on a beautiful hilly route around Nijmegen
10. Nijmegen is the tenth largest city in the Netherlands