Air watchtower Nieuw-Namen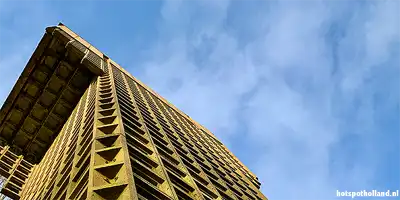 Air watchtower Nieuw-Namen
Nieuw-Namen


Cold War Tower
Nieuw-Namen - In the 1950s, Western Europe was under the spell of the Cold War. There was fear of a large-scale attack from the Eastern bloc. The Soviet Union, say today's Russia, could overrun the Netherlands with an enormous force via West Germany. Or launch a large-scale attack with nuclear weapons. Air watch towers were erected all over the Netherlands in order to be able to signal enemy bombers in time. Many of these towers have been demolished over time. But this striking tower in Nieuw-Namen still stands, like a relic from another time.
The Air Watch towers were usually manned by volunteers who were trained to detect suspicious activity in the air and report it to the Dutch air defence authorities.

From the top of the tower in Nieuw-Namen you have a great view. If you have the chance, you should definitely climb the Watchtower.