Doel, the ghost town of Belgium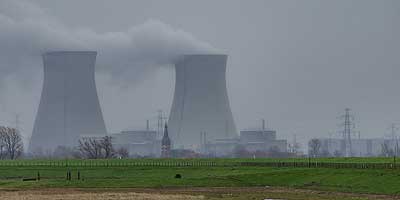 Ghost village at the foot of a nuclear power plant
Doel - A nuclear power plant at Hotspot Holland? Amai! Have they gone completely crazy! Personally, we find such an old nuclear power plant on the border between Belgium and the Netherlands terrifying. In the vast polder landscape on the Western Schelde, you can already see the nuclear power plant in the distance. But in our case it is not so much about the nuclear power plant, but about the ghost town at the foot of the power plant: the abandoned village of Doel.
Demolish?
Until the late 1960s, Doel was a lively industrial village with about 1,300 inhabitants. But since the announcement that the village was to make way for the port of Antwerp, it has deteriorated. Despite political arguments about demolition or preservation, it was decided to build the Doel nuclear power plant - almost on the border with the Netherlands.
In the nineties, the story of Doel was continued after the decision to build two harbor docks, one of which was right across the village. Residents were able to sell their homes, with the result that the entire village was emptied.
Everyone?
About a hundred residents refused to leave and some vacant buildings were occupied by squatters. Most of them were deported in 2006 and today around twenty people still live in Doel. By the way, don't expect to be alone in the ghost town. Doel has an enormous attraction to people and day trips.