Amersfoort Citytrip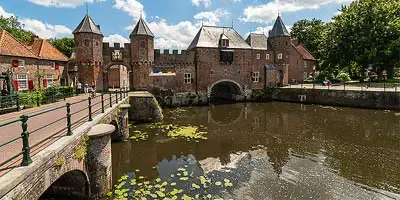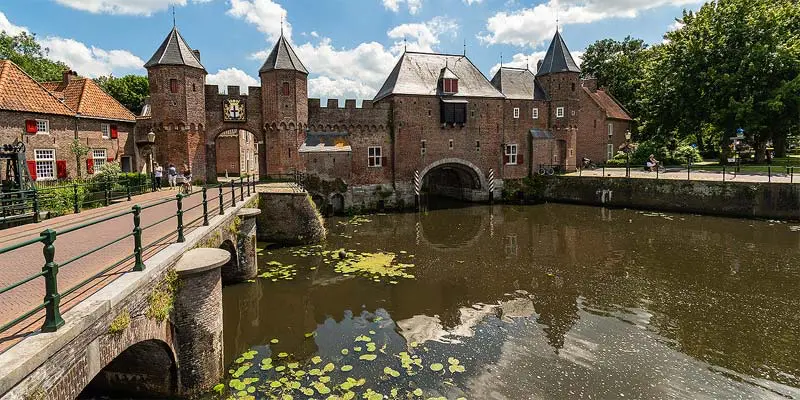 Amersfoort Citrytrip
Amersfoort


City trip to the center of the Netherlands
Amersfoort - Amersfoort has something special: city gates, old streets, squares and the famous artist Mondriaan. It is a city where you can enjoy a drink on a terrace, eat out or have lunch. Amersfoort is the most central city in the Netherlands and is easy to reach. There is plenty of choice for shopping. In addition to the well-known brand stores, there are also some nice shopping streets with original and independent shops such as at the Krommestraat or at the Mooierplein. But the best thing about Amersfoort is (according to us) a walk through the old city center.
Amersfoort: take a stroll
Wall houses (Muurhuizen)
"In the last century a lot of things happened which we regret now," says the guide as we walk past the Muurhuizen. The guide is referring to a few more modern buildings in the otherwise historic street. The name 'wall houses' originated from the fact that the houses were built with the stones of the former city wall, in the same place where this wall once stood.
Koppelpoort gate
The historic Koppelpoort gate is the only land and water gate in the Netherlands and also the most famous cityscape of Amersfoort. Anyone who has ever traveled by train to the north or east of the Netherlands has seen the gate from the train. The Koppelpoort connects the historic center of Amersfoort to the other side of the track. Here you will find Art centre Kunsthal KAdE.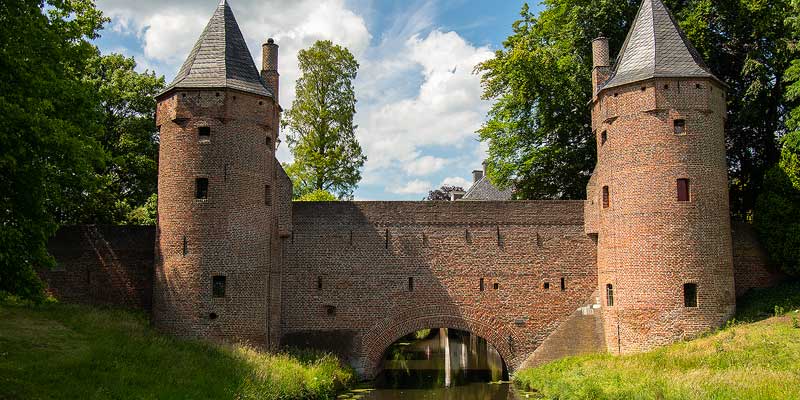 Walk over the former city wall
Almost the entire walk around the city center of Amersfoort over the former city walls is still intact. This 'walking route for citizens' was built between 1829 and 1843 and is a pleasant walk on sunny days.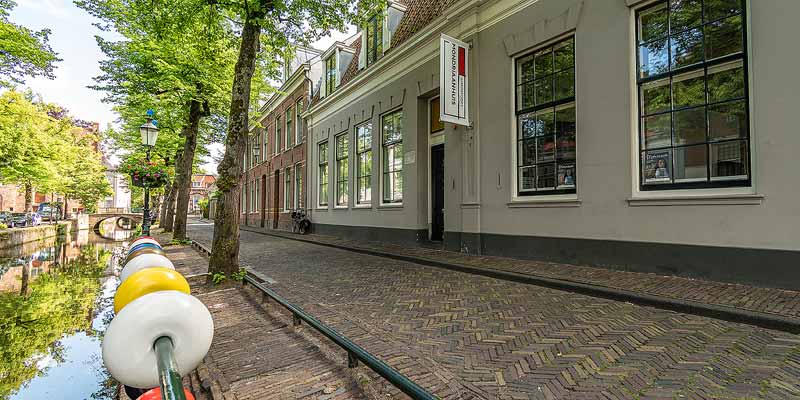 Mondriaan, the artist
Located at Kortegracht 11
Amersfoort is the hometown of artist Piet Mondriaan. He was born on the Kortegracht in the center and later was the founder of the artist movement 'De Stijl'. In his birth house is a museum where you can learn more about the artist and his work. You also follow him to Paris and later to New York where he died in 1944.
Most people know Mondrian from his abstract works with colored surfaces. But in his early days, Mondrian painted landscapes. The trees in his work became more and more abstract until the world famous surfaces emerged.