Cherry Blossom Park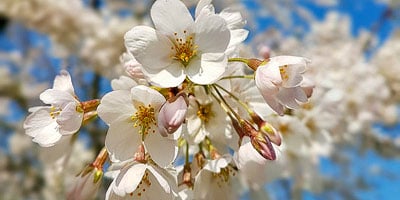 Springtime: Cherry Blossom Festival in Amstelveen (Amsterdam area)
Amstelveen


The first signs of spring: Hanami Matsuri!
Amstelveen - The first warm sun rays of the year. Days are getting longer. Nature is budding. It's springtime! Cherry blossoms are one of the first signs that spring is coming. In March/April, the Cherry Blossom Park (Kersenbloesempark) at the Amsterdamse Bos in Amstelveen, turns beautiful pink. It is the right time for the Cherry Blossom Festival: Hanami Matsuri!
Cherry Blossom Festival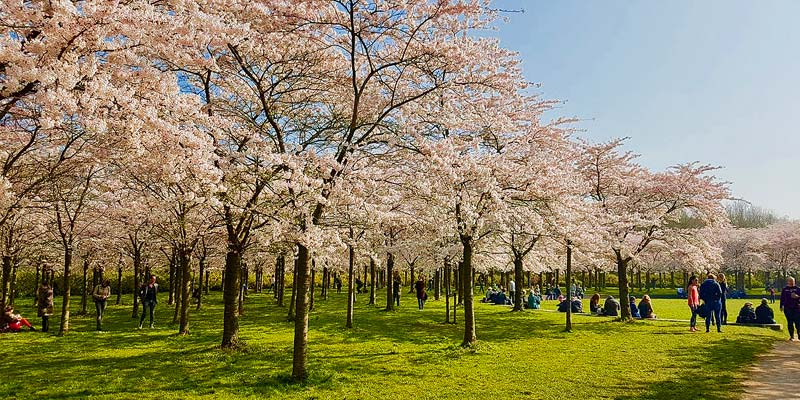 Thanks to some international companies, the largest Japanese community in the Netherlands live in Amstelveen, in the Amsterdam area. Traditionally Japanese families celebrate Hanami Matsuri celebrate the Cherry Blossom Festival every spring. A great tradition, because the tradition is to go out with family and friends and have a picknick under the cherry blossom trees.
The Cherry Blossom Festival (Kersenbloesem festival) in Amstelveen is organized every year in March / April, depending on when the trees are sprouting.
The cherry trees in Amstelveen were donated in 2000 by the Japan Women's Club (JWC). 200 trees have a Japanese women's name, the other 200 trees have a Dutch women's name.