Civic Guards Gallery (Schuttersgalerij)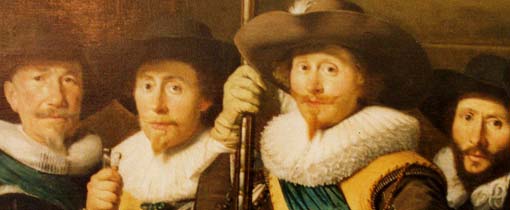 The Civic Guards Gallery (Schuttersgalerij)
Amsterdam


Surprising spot in Amsterdam
Amsterdam - The Night Watch by Rembrandt is a spectacular painting. Until 1642 paintings of Civic Guards were static portraits. But Rembrandt created a dynamic picture of men going into action. This was never done before.
If you don't have time to spend a day in the Rijksmuseum or another museum, the Civic Guards Gallery (Schuttersgalerij) can be a good alternative.

In the Civic Guards Gallery you can see some of the most beautiful portrets of civic guards and of regents of the institutions from the 17th century.



Civic Guards Gallery Amsterdam