Archeon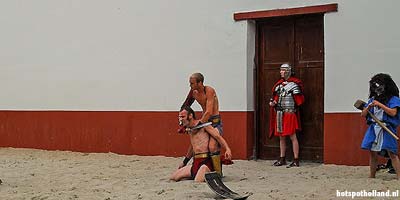 Gladiatorial combat in Archeon
Alphen aan den Rijn


Living history, exciting history!
Alphen aan den Rijn - Travel back in time and visit the dark Middle Ages, the ancient Romans or experience daily live in the prehistory. The archeological theme park Archeon is a 'live' museum where people in period dress live and work in the reconstructed villages.
The Prehistory
8800 - 12 BC
The camp of the hunter-gatherers is your starting point for a journey through the prehistory. Via the dugout canoes you make a trip to the Bronze Age and the Iron Age.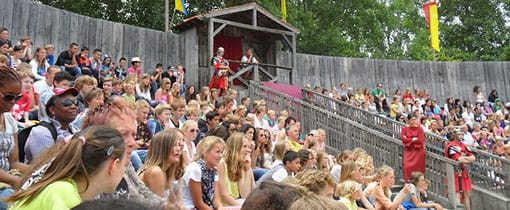 The Roman Era
12 BC - 406 AC
During the Roman times you can learn more about the daily life of the ancient Romans. You see their buildings and learn about their daily live. Spectacular is also the Arena with a real gladiatorial combat.
The Middle Ages
406 - 1500 AC
Arriving in Medieval times, you can see how people lived and worked in those dark ages.
Time travel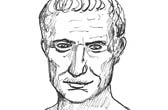 In Archeon you make a journey from 8800 BC to 1500 AC.
The buildings in the park are reconstructions based on archaeological finds in the Netherlands.
Thanks to the many characters, shows and activities history is brought to life in a very exciting way.