Leiden city trip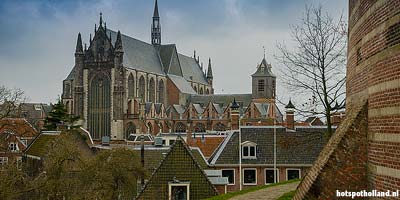 The vibrant student city
Leiden - A historic city center with cozy streets, great museums, nice shops, plenty of restaurants and thanks to the many students a vibrant nightlife. All good reasons to visit Leiden, Rembrandt's hometown, and enjoy a day out or a nice weekend away in this lively student city.
Rapenburg Leiden
While exploring the old city center of Leiden you will be surprised by the canals, shopping streets and many beautiful courtyards. The most beautiful and most famous canal in Leiden is the Rapenburg. During their studies, some members of the Royal Family lived on this canal. For example,
King Willem-Alexander
lived at Rapenburg 116 and his mother,
Princess Beatrix
at Rapenburg 45. Another well-known resident is the French
philosopher René Descartes
. In 1640 he lived at number 21. Rapenburg 56 is known for the balcony scene in the Dutch film
Soldaat van Oranje
by Paul Verhoeven from 1977. But perhaps the canal is best known for the
Leiden gunpowder disaster
. During the French occupation, on January 12, 1807 at a quarter past four in the afternoon, a ship loaded with 18,000 kilos of gunpowder exploded here. 151 people died in this disaster and more than 2,000 were injured. Homes in the area were completely destroyed. At the site of the disaster, a memorial stone has now been laid in the quay.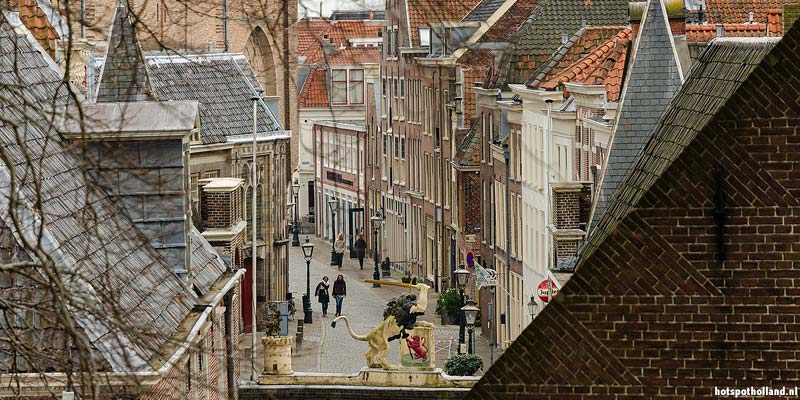 Shopping, Art and Culture
Besides the beautiful canals and many monuments, there is much more to see and discover in Leiden. In Leiden, you can visit a number of interesting museums such as Naturalis (T. Rex Trix), Corpus (Journey through the human body), Museum of Antiquities (with a beautiful Egyptian section) and Museum of Ethnology. If you don't feel like visiting museums, you can also go shopping during the day and go to the theater or the nightlife in the evening.
Relief of Leiden
Leiden was besieged for a long time during the Eighty Years' War. The city had sided with the Revolt in 1572. At the end of 1573, the Spaniards arrived who tried to starve the inhabitants of Leiden with an encirclement and thus force them to surrender. Fortunately, the city council had bought enough food as a precaution. The siege was interrupted at the end of March 1574, but less than two months later the Spaniards returned. This time, the city government had not bought any new supplies. Famine and a plague epidemic killed more than 6,000 people.
Herring and white bread
In September 1574, the Watergeuzen resistance fighters crossed the dikes. The surrounding polder land was flooded and the Spanish troops fled. The Beggars could enter the city with their ships and brought herring and white bread. Leiden was appalled. This joyous event is still celebrated every year on 3 October. Of course with herring and white bread.