Delft Citytrip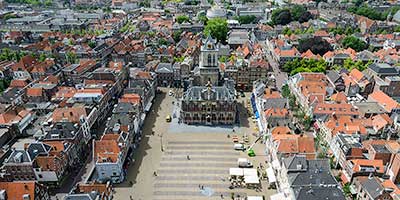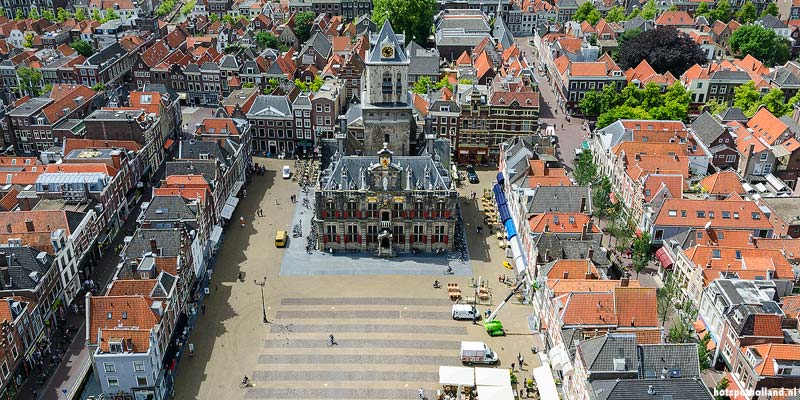 The historical city of Delft in the Netherlands
Delft


Home of William of Orange and Johannes Vermeer
Delft - Delft is a pleasant city for a short getaway. The beautifully well preserved historic city is located between The Hague and Rotterdam and can be reached easily by train. Delft is the residence of Prince William of Orange, the father of the nation. William was born in Germany and inherited the French Principality of Orange and property in the Netherlands at 11 years of age. Later he became leader in the battle against the Spanish occupation of the Netherlands and fought for freedom of religion. The Prince lived in Delft until he was murdered in 1584. The 2 bullet holes near the stairs are still visible in the Prinsenhof which is a museum nowadays. Also Johannes Vermeer, a famous Dutch painter from the 17th century, lived in Delft. You can visit his studio at the Voldersgracht canal, in the city center.
Delft sightseeing
Around the Grand Place
The impressive Grand Place in Delft is called
Markt
. At one side you have the historic town hall and 120 meters further, at the other side of the square, you find the New Church. For years the square has been used as a parking lot. But now it's a pleasant place with restaurants and terraces. From the church tower you have a beautiful view over the city of Delft.
Delft was once home to the Dutch artist Vermeer. Visit his museum or take a stroll along the canals and enjoy the beautifully preserved 17th century buildings. Delft is also famous for its distinctive blue and white porcelain, known as Delfts Blue.