Plane Spotting Rotterdam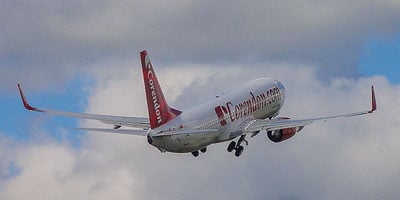 Plane spotting at Rotterdam The Hague Airport
Rotterdam


Aircraft spotting at Rotterdam The Hague Airport
Rotterdam - Plane spotting near Rotterdam or The Hague? Watching planes from the aircraft spotting place at Rotterdam The Hague Airport is not comparable to Schiphol in terms of number of airplanes, but it is still nice. You are fairly close to the runway. Therefore it is a good place to watch planes, especially if you live in the area.
One runway
Do not expect an Airbus A-380 or other large aircraft here. Rotterdam The Hague Airport is the third airport in the Netherlands and mainly receives regional flights and charters operated by smaller aircrafts.
There is a runway and, as mentioned, the number of take-off and landing movements is limited. Sometimes it takes a while until the next plane arrives.
Best time for plane spotting
The best time for avid plane spotters? When planes from Schiphol should divert. You will see the most diverse devices coming.
On the website of the plane you can see the arrival and departure times:
rotterdamthehagueairport.nl
Short history
Rotterdam already had an airport in 1920. At that time Waalhaven Airport had connections with London and Paris and there was even a real aircraft factory! The airfield was destroyed during the bombing of Rotterdam on 10 May 1940.
In 1956 the new Zestienhoven Airport was opened, named after the polder in which it is located. Later it was renamed to Rotterdam Airport and nowadays the airport is called Rotterdam The Hague Airport.