Royal Delft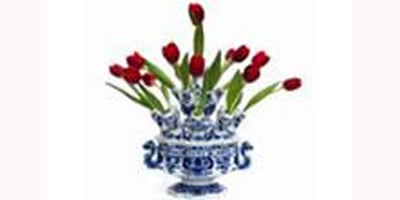 The true Delft Blue experience!
Delft - Royal Delft is the last remaining Delftware manufacturer since the 17th century in The Netherlands. It is therefore, the oldest factory of its kind where the Delft Blue is still entirely produced according to centuries-old traditions, namely by hand. Every year, the museum proves itself to be the visit card of the country, whereas we receive many visitors who are intrigued by the world of Delft Blue!
Visitors will enjoy the tour through the museum with antique pieces followed by the factory where they can see the authentic production process. The showroom offers the complete collection of the world renowned hand painted Delftware and a wide choice of souvenirs. Royal Delft provides several workshops in painting Delft Blue as well, whereas visitors as well as groups can paint their own tile, plate or Christmas ornament.

In the coffee corner, visitors can rest from the informative tour and enjoy the beautiful view over the historical garden.