Het Zwin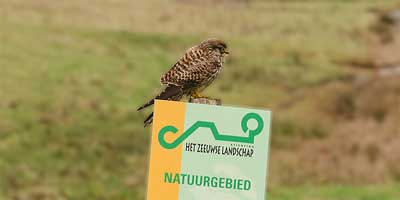 Natural reserve Het Zwin
Retranchement


Natural reserve area
Retranchement - Het Zwin Natural reserve is located on the border between Belgium and the Netherlands. The dunes and marshes are formed by the wind and tide and are the habitat of various birds such as the falcon and the redshank.
During the dark ages Het Zwin was the gateway to the cities Brugge, Sluis and Aardenburg. It was a period of growth and wealth.

When Het Zwin silted-up the ships could no longer reach Brugge and the economy collapsed.
Nature reserve
In 1872 large parts of
het Zwin
were impoldered except the waterway and the surrounding land. The waterway is still an open connection to the sea. 20% of
het Zwin
is located in the Netherlands. The other 80% is located accross the border in Belgium.