Space Expo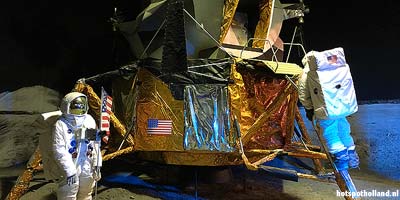 Lunar lander in the Space Expo
Noordwijk


Journey into space
Noordwijk - The galaxy, planets, stars, gravity, black holes, satellites and missiles. If this makes you curious, visit Space Expo in Noordwijk. It's the official visitors center of the ESA / ESTEC, the European space agency and Europe's first space experience.
In the visitors center you can travel through the milky way, visit planets, repair a spaceship or graduate as an astronaut.

In summer you can combine your visit with a day at the beach.