Museum Boijmans Van Beuningen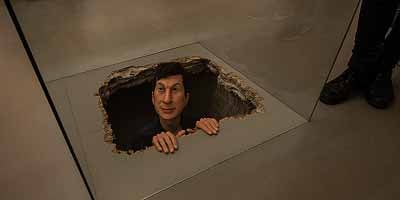 Museum Boijmans Van Beuningen in Rotterdam
Rotterdam


A journey through art
Rotterdam - Museum Boijmans Van Beuningen in Rotterdam shows fine arts, applied arts and design. The museum has an extensive collection of paintings, sculptures and everyday objects from the early Middle Ages to the 21st century.
Important: Museum Boijmans Van Beuningen will close for renovation, starting May 2019

In the museum you will find works by Bruegel and Rembrandt, but also paintings by Monet, Van Gogh and Mondrian and the surrealists Dali and Magritte.
Outside there is a beautiful sculpture garden.


5 iconic works Museum Boijmans Van Beuningen
1

De Toren van Babel
Pieter Bruegel de Oude

2

La Reproduction Interdite
Rene Magritte

3

Emmausgangers
Johannes Vermeer Han van Meegeren

4

Untitled (Manhole)
Maurizio Cattelan

5

Infinity Mirror Room / Phalli's Field
Yayoi Kusama