Miniworld Rotterdam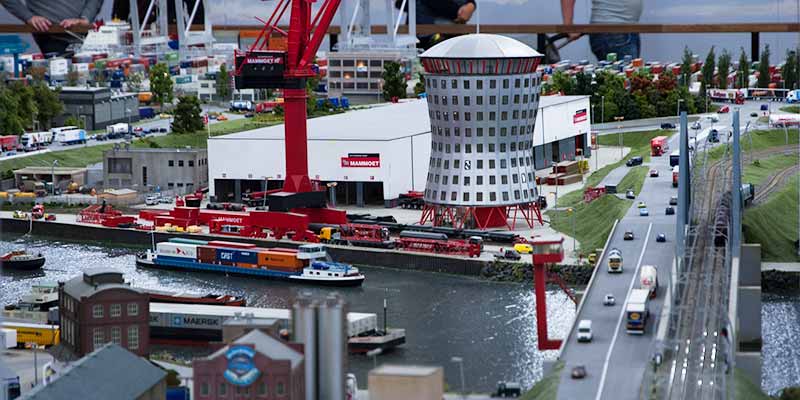 Rotterdam in minitiature at Miniworld Rotterdam
Rotterdam


Largest indoor model railroad in the Netherlands
Rotterdam - Miniworld Rotterdam is located in the city center of Rotterdam and is the largest indoor model railroad layout of The Netherlands. You will see 500 sqm of model railway layout, including 200 sqm Rotterdam and its harbor in miniature.
Day and night
Every 24 minutes the night falls in Miniworld Rotterdam and thousands of little lights in the houses and on the streets start glowing in the dark.
Penguins
In the landscape you will find some little jokes...can you find the lost penguins on the ice floe in the Rotterdam harbor?