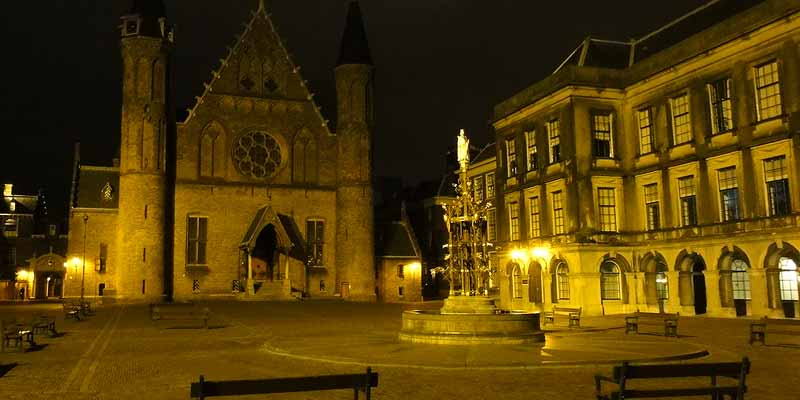 Governmental center the Netherlands
Den Haag - The parliament buildings the "Binnenhof" in The Hague are the political centre of The Netherlands.
National Budget day
On Budget Day, the third Tuesday in September, the King presents the governmental financial plans for the coming year at the "Binnenhof". On the same day, the king and the queen will make a tour in their gold state coach trough The Hague.
Binnenhof