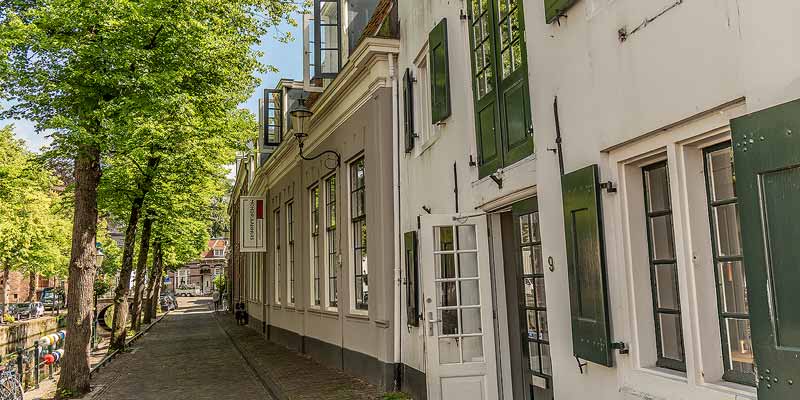 The house of famous Dutch painter Piet Mondriaan
Amersfoort - Situated in the house of birth of the famous Dutch painter Piet Mondriaan this museum is completely dedicated to his work. The artist is known for his geometric, abstract art with horizontal and vertical lines.
The house, along one of the canals in the old town of Amersfoort, includes a reconstruction of his 1920's Paris studio. In temporary exhibitions you can also learn more about the work of other artists who have been inspired by Mondriaan.
Mondriaanhuis