Northernmost nesting grounds of the flamingo
Zwillbroek - In the Zwilbroekerveen you can see every year flamingos. The lake, right across the Dutch-German border, is the northernmost nesting place of the bird.
On the German side of the border you will find an information center about the flamingos and there are some great spots around the lake to view the birds in their natural habitat.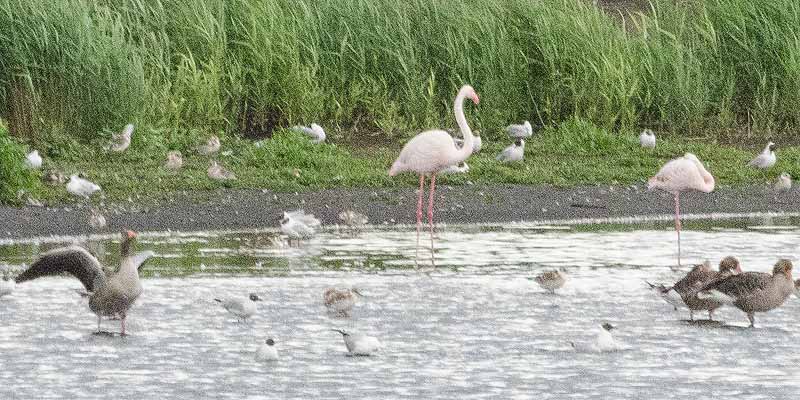 Flamingo's Zwilbroekerveen
Flamingo bird watching