Border Pole in the Dollard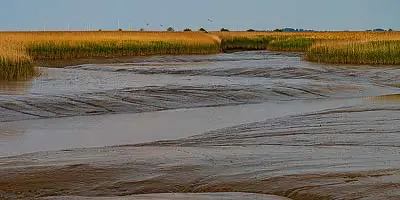 De Dollard
Nieuw Statenzijl


The most remote border marker in the Netherlands
Nieuw Statenzijl - The Border Pole in the Dollard is the most remote border marker in the Netherlands. The pole was erected in 1938 to mark the border between the Netherlands and Germany, especially to protect the fishing grounds. Because although the boundary by the water was already established in 1723, there was regular disagreement about the boundary of the fishing areas in the Dollard.
World War II
Due to World War II the border marker never received official status and was therefore not included in the land register as a demarcation of the Dutch national border. That is why there is no marker number on the border pole. Also, the pile is not maintained for this reason and the boundary marker slowly descends.
The construction of the boundary marker in the Dollard costed 9275 Dutch guilders at the time; converted to current standards around 90,000 euros.