Dolmen Highway Route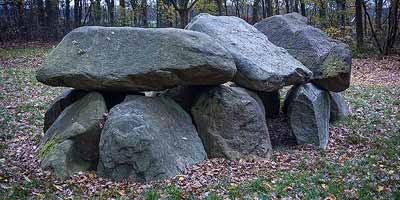 Dolmen near Zeegse
Borger


Prehistoric monuments in the Netherlands
Borger - During the prehistory, the area that is now the Netherlands was largely shaped by the sea and the rivers that constantly shifted the low-lying land. The oldest human traces in the Netherlands were found in higher soils. In the northern provincie of Drenthe, 50 prehistoric dolmens can be found. Most of them are located between Zuidlaren, Borger and Emmen. We call it the Dutch Dolmen Highway ('Hunebed Highway').
Drive the Dolmen Highway
The Dolmen Highway is not a single road. It's a route that connects most of the Dolmens in the area. Interesting dolmen to pay a visit tot include the Dolmen near Sleen, Drouwen and Borger. Also Dolmen number D49, nicknamed the 'Papeloze Kerk' ('the Church') near Schoonoord is impressive.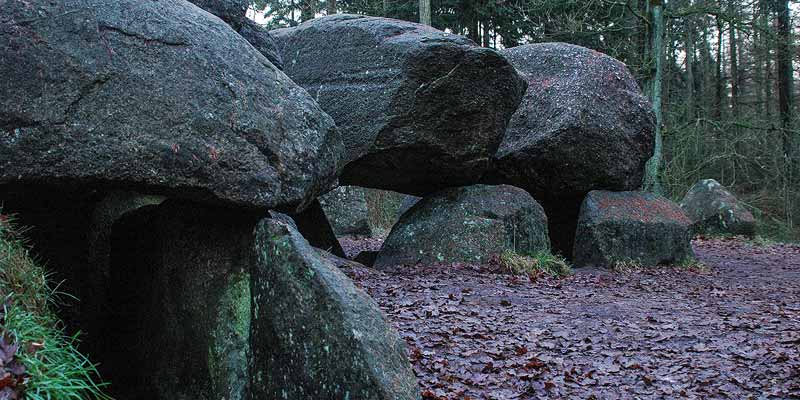 Dutch Dolmen
The many finds of rare and valuable objects suggest that Drenthe was a trading place 5000 years ago. The Dolmen were used as a burial mound. But who was buried and why is still to be discovered.