Treetop walk: Boomkroonpad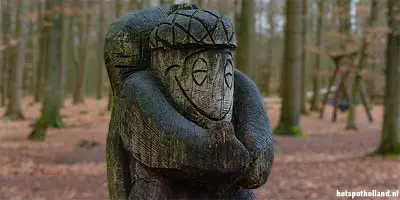 Treetop walk Drouwen
Drouwen


See the forest from above
Drouwen - In Gieten-Borger, in the northern part of the Netherlands, you can have a special walk through the forest: not on the ground, but on a high path between the leaves of the tree tops.
Walking through the tops of the trees
Spring and fall at their best
In the spring, when the buds start to emerge; in summer when the trees are completely green and the canopy looks like kale; or in the fall when the forest turns into a beautiful autumn ewe. The Boomkroonpad is not for all seasons. It is at its best in spring and autumn.
Treetop walk in winter
On a cold winter day, the forest looks bare. The sky is gray and most of the leaves are already on the ground. Still, some people like to walk between the peaks, but the experience is not as good as ins ping or autumn. The Treetopwalk hangs about 25 meters above the ground.