Eindhoven city trip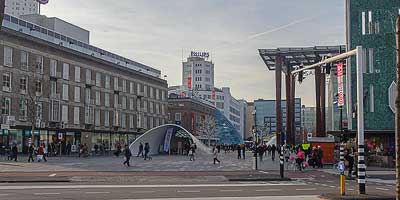 Eindhoven city center
Eindhoven


Discover the capitol of Dutch Design
Eindhoven - Philips, the international lighting and electronics company, used to be synonymous with Eindhoven. Nowadays, the old factories have been transformed into a breeding ground for new businesses, interspersed with nice shops, trendy restaurants and beautiful luxury lofts. Eindhoven therefore invites you to explore. Be surprised by all the activity and go on a city trip to this industrial and modern city!
To go or drink here?
"To go or drink here?" that is the question you get in every trendy coffee bar. Enjoy a latte macchiato, flat white or cappuccino with a leaf or heart on it, before we go further into town.
Where other cities are known for canals and historic buildings, Eindhoven is best known for Dutch Design. But witness the more than 30,000 expats, industry and high tech are also of great importance for the region. Eindhoven is the fifth-largest city of the Netherlands.