The Mole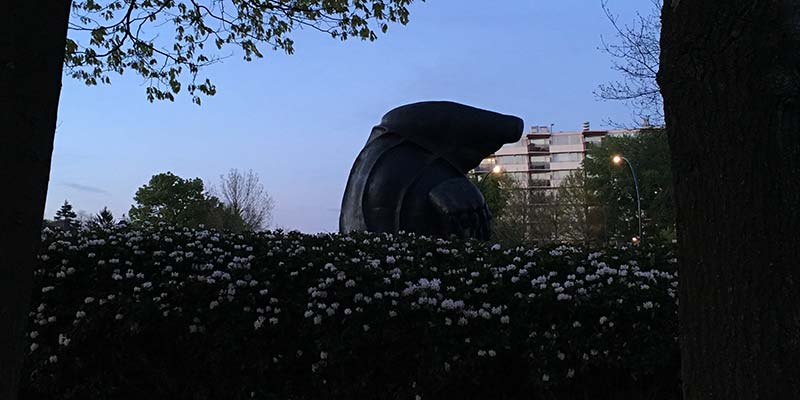 The Mole (De Mol) on the roof of the railway tunnel in Best
Best


Tom Claassen's De Mol and the railway tunnel
Best - A mole is an underground animal that eats insects and earthworms with short-haired, thick fur, small eyes and short legs, the front two of which are designed to dig. The Mole (De Mol) is a seven meter high statue of Tom Claassen on the roof of the railway tunnel in Best. An appropriate image for a tunnel!
2009
The Mole (De Mol) was placed on the rail tunnel in Best in 2009 as the closure of the local tunnel project. The enormous statue was designed by artist Tom Claassen from Heerlen. The artwork is made of bronze and the cost for the Mole were 137,100 euros at the time.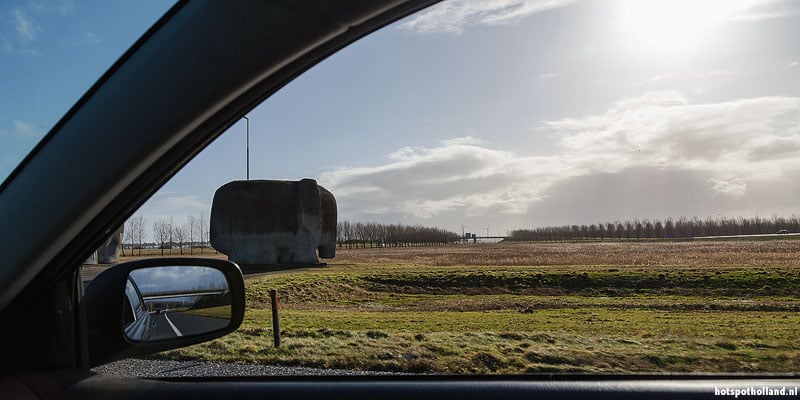 Tom Claassen
Visual artist Tom Claassen is best known for his human and animal figures - with beautiful simple lines. You come across his work all over the Netherlands. Anyone who ever visits Schiphol Airport has probably seen the "Sitting Men"; two figures sitting back to back. Or the Elephants, which have been located along the A6 at the Almere junction since 2000.
Tom Claassen Top 8 most beautiful works
1

De Mol (The Mole) The mole mentioned above on the rail tunnel in Best

2

De Olifanten (The Elephants) The group of elephants along the A6 near Almere

3

Pontus Formerly the Waakhond Stationseiland, at the ferry behind the Central Station in Amsterdam. Nowadays the loyal dog is waiting for you on the Hoofddorpplein in Amsterdam

4

Betonnies The horse of Maastricht

5

Konijnen (Rabbits) Tom Claassen's rabbits in Rotterdam

6

Zittend konijn (Sitting rabbit) The Sitting Rabbit in Utrecht is waiting like a loyal animal

7

Sitting Men The sitting men await you at Schiphol Airport

8

Het mannetje van Hoofddorp (The little man from Hoofddorp) The little man from Hoofddorp has been in Hoofddorp since 2006