Fake Art Museum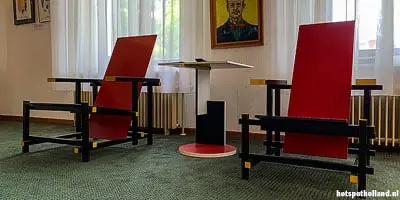 Which design chair is real?
Vledder


Counterfeits and forgeries
Vledder - Real or fake? This is a typical question in the only museum in the world that specializes in fake art. Very often it is hard to notice the difference between real and fake. It all started with a beautiful Matisse. The painting looked so real, but it turned out to be a falsification. The Fake Art Museum has now an amazing collection of fake art, from well known artists around the world. Can you notice the difference?
The Mona Lisa: Made in Taiwan
The world famous Mona Lisa painting by Leonardo da Vinci can be seen in the Louvre. You often have to queue to get a glimpse of the masterpiece. But not in Vledder. The Mona Lisa also hangs on the wall there. But which painting is the real one?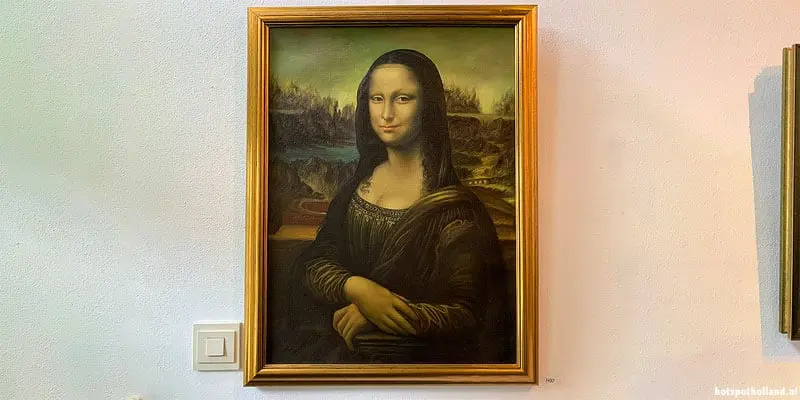 Great Masters: Real or not real?
In addition, the Museum of False Art in Vledder has beautiful Karel Appel paintings and several other great masters such as Dali, James Ensor, Picasso, Mondriaan and Toorop. All not real. Even the Mona Lisa (made in Taiwan) is not missing!
Not everything is false art?
Incidentally, not all paintings in the museum are fakes; there are also real
Han van Meegeren
s and
Jansen
on the wall. And when is something false? Making a copy is always allowed, as long as you don't sell it as counterfeit.
How do you recognize a counterfeit?
To recognize a counterfeit, you often have to come from a good family. Good forgers know exactly how to imitate old paint pigments and the works are also 'carefully' aged by, for example, bleaching them in the sun, using paint that cracks (craquelures) or by simply throwing a handful of dust over them.
The real experts don't know either?!
There is even a story that artist Karel Appel thought he recognized a painting of himself; while in reality the painting was by master forger han van Meegeren. But to know which Rietveld chair is the real one, you just have to sit down.