Fake Art Museum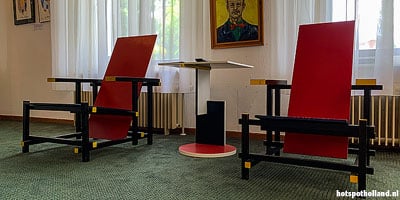 Which design chair is real?
Vledder


Counterfeits and forgeries
Vledder - Real or fake? This is a typical question in the only museum in the world that specializes in fake art. Very often it is hard to notice the difference between real and fake.
It all started with a beautiful Matisse. The painting looked so real, but it turned out to be fake. The museum has now an amazing collection of fake art, from well known artists around the world. Can you notice the difference?