Paard van Marken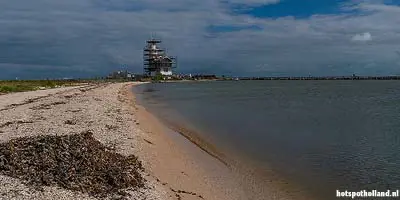 Paard van Marken Lighthouse
Marken


Iconic lighthouse on the IJsselmeer
Marken - The Paard van Marken is one of the most iconic lighthouses in the Netherlands. The white lighthouse with the red roof is located at the most eastern point of Marken peninsula and is easy to recognise for ships because of its shape, light and location. Whatever the weather, whatever time of year you come; the Paard van Marken is always photogenic and is undoubtedly the most photographed lighthouse in the Netherlands.
Lighthouse of Marken
The current round lighthouse has stood on the tip of Marken since 1839. But even before that time there was already a beacon for shipping here; the previous tower was square and was built in 1710.
Drifting ice in early spring
Even in winter when there is ice, the lighthouse is a photogenic location. However, the ice is not without danger. In 1971 the tower was pushed several centimeters from its place by drifting ice.
Getting married!
The Paard van Marken is owned by the government, which rents it out to permanent residents. The lighthouse cannot be visited unless... you are getting married. The Paard van Marken is an official wedding location.