Lelystad Nature Park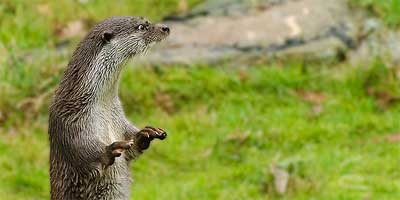 Lelystad Nature Park
Lelystad


Freely accessible wildlife park
Lelystad - Sometimes you see them - and sometimes you don't. Nature Park Lelystad is a vast wildlife park with deer, wild boars, otters, beavers, Przewalski horses, wisents and other large animals. Due to the spacious layout, the animals have plenty of space and you can take a lovely walk along the different animals.
Big Five Lelystad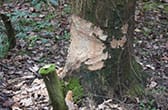 You don't have to expect elephants, lions and giraffes in Lelystad Nature Park. But during a brisk walk you can witness the Big Five of Flevoland with your own eyes. These are successively Moose, Wisents, Red deer, Przewalski's horses, and Père David's deer. But personally we liked the Wild Boars, the Otters (while feeding) and the chance to see Beavers the best. Oh yes, we had never seen the Whooper Swans with yellow heads before.
Feeding time: Don't miss out! Every day at 15:00 it is feeding time for the otters. A great opportunity to see these lightning-fast aquatic animals up close.
Rural retreat of Artis Zoo
Lelystad Nature Park area was founded in the 1970s by the Government and Artis Zoo. The Government wanted a water bird park for the residents of Lelystad. Artis Zoo was looking for a country house for his large ungulates. At the time, Lelystad was a brand new city in the new Flevopolder. Therefore there was plenty of space in the area, which is how Lelystad Nature Park was created.