Rotterdam Zoo/Diergaarde Blijdorp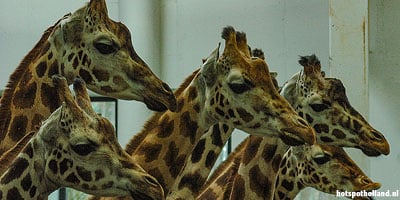 Rotterdam Zoo/Diergaarde Blijdorp
Rotterdam


Around the world in a zoo
Rotterdam - The animals in Rotterdam Zoo are surrounded by their natural habitat. You can walk from continent to continent, There is a tropical forest with rhinos and tapirs; Asian animals in a Malaysian jungle and you can travel through the oceans, watching sharks from the underwater tunnel, king penguins and sea lions.
To the Zoo at a rainy day?
A number of facilities at the zoo such as the Oceanium and Taman Indah are covered in case of rain.
Rotterdam Zoo is specialized in rare and endangered species and has a number of special breeding programs. For example for the endangered Indian elephant.