Schiermonnikoog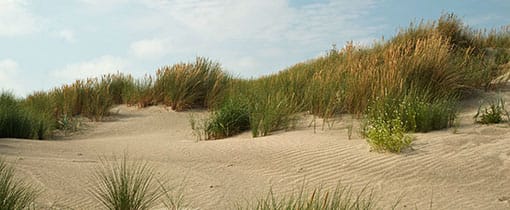 Schiermonnikoog
Schiermonnikoog


100% happiness by the sea: vacation at a Wadden Island
Schiermonnikoog - Schiermonnikoog has a super-sized beach. It is the widest beach in Europe! The Wadden Island of Schiermonnikoog is the perfect holiday destination for nature lovers, hikers and beachgoers who like privacy and small tourism. Schiermonnikoog is quiet. It is one large National Park. The only village on the island is called Schiermonnikoog - just like the island itself. It is a pleasant village with old houses. The most beautiful areas on the island are the Kobbe dunes, Balg and the salt marsh. But judge for yourself. Grab a bike or take a hike and discover Schiermonnikoog on your own!
Endless beach of Schiermonnikoog
Widest beach in Europe
The beach of Schiermonnikoog extends over the entire north and west coast of the island and is in some places hundreds of meters wide. The most popular part of the beach is at pole 7, at the end of the Prins Bernhardweg. In the summer months, this part is monitored by lifeguards. Nude recreation on the beach is allowed, except between posts 2 and 7.
Schiermonnikoog National Park
Apart from the village and the polder, Schiermonnikoog is a National Park. Various cycling and walking paths run across the island.
Friesland or Groningen?
Schiermonnikoog formally belongs to the province of Friesland, but due to sea currents, the sand on the Frisian side is slowly but surely disappearing, which is being added again on the Groningen side. For example, geographically Schiermonnikoog is already partly located in Groningen. Pine forest, helmet planting and sand replenishment must prevent large-scale displacement.
Specialties from 't Wad
Apples from Schiermonnikoog
From Cranberries to sheep wool duvets. Each Wadden Island has its own specialties. For several years, Schiermonnikoog has a new specialty: the
Ambro
. Apple cores discarded by cyclists and walkers grew into apple trees and can now reap the benefits.
Schiermonnikoog village
Arrival port for the ferry from Lauwersoog
The village
Schiermonnikoog
is the only place on the island. Behind the dike is a small marina that is only accessible at Hogwater. The ferry dam located outside the village extends into the deep shipping channel, allowing the ferry from Lauwersoog to dock all day.
Two lighthouses
It was King Willem III who built two lighthouses on Schiermonnikoog in 1853. The sailors knew from the lights of both towers that it was safe to enter the Wadden Sea along the island. At the beginning of the 20th century, the Noordertoren (red) got a rotating lens that made the south tower (white) near the village redundant. This tower was converted into a water tower.