Schiphol Airport plane spotting locations
Schiphol. A plane every 2 minutes
Vijfhuizen


Witness takeoffs and landings
Vijfhuizen - The little village of Vijfhuizen is located nearby the Polderbaan runway of Schiphol. This plane spotter location is easy accessible and offers plenty of space to watch the takeoffs and landings. Travellers dislike the Polderbaan because it takes about 20 minutes by plane from here to the terminal; but for plane spotters the Vijfhuizen location offers an excellent and close-by view on the takeoffs and landings. In fact the Polderbaan is just one of the five runways of Schiphol. So there are more places to watch planes around Schiphol Airport!
Schiphol Airport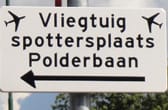 Schiphol ranks as Europe's 4th busiest airport by number of flights. Direct flights are operated to more than 220 destinations in 90 countries. Schiphol has five main runways. Around Schiphol Airport there are a few great places for plane spotters.
Schiphol Polderbaan runway near Vijfhuizen
As mentioned in the introduction, the spotters location near the village of Vijfhuizen is a popular place to watch the planes. The location is very close to the Polderbaan runway, one of the five runways at Schiphol. If the wind is good, you will see departing and arriving planes every 2 minutes.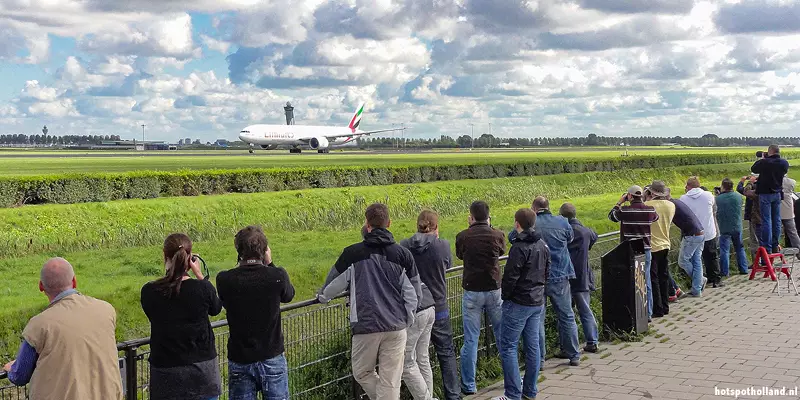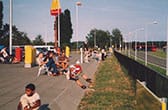 Spottershill McDonald's
Spottershill next to the McDonald's is easy accessible by car and is a nice location if you are hungry and want to watch planes at the same time. This is also a great location during stormy weather. From highway A9 near Amsterdam, take exit N231/Schipholdijk and follow the signs. After about 500 meters you reach Schiphol-Oost. Take the exit to the parking lot next to the McDonald's. If the wind is right, you will have a great view at the planes.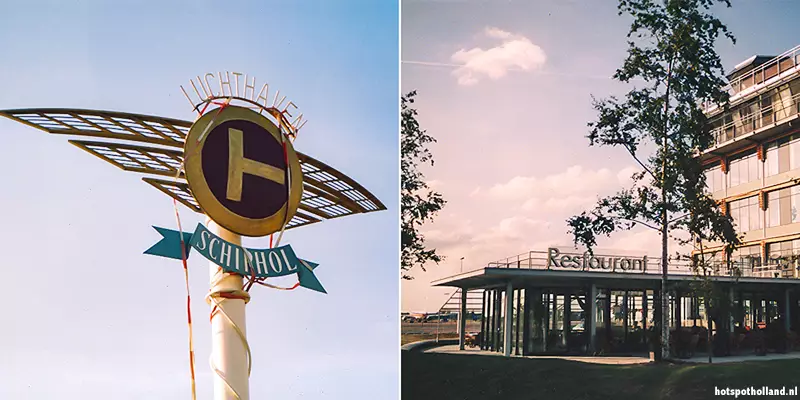 Schiphol Panorama terrace
On the premises of Schiphol, before passport control, you can visit the panorama terrace. From here you have a great view on the platform. Access is free of charge.