Teylers Museum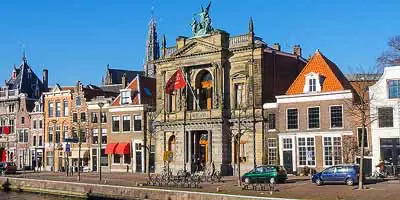 Teylers Museum, Haarlem
Haarlem


The oldest museum in the Netherlands
Haarlem - Teylers museum opened its doors as early as 1784. It is the first and oldest museum in the Netherlands. The museum houses the diverse collections of the wealthy Haarlem cloth and silk manufacturer Pieter Teyler. It is a true cabinet of curiosities.
Teylers museum has a diverse collection ranging from fossils to prints, books and 19th century paintings to physical instruments such as an electrostatic generator.

The Oval Room is the oldest part of the museum. This room was completely restored and reopened in June 2011. Despite the renovation, the oval room is still the most beautiful part of the Teyler Museum where you travel back in time.

Teylers is not only the oldest museum in the Netherlands, but also one of the oldest in Europe, after the Oxford Ashmolean Museum and the British Museum in the UK.