Steam pumping station Halfweg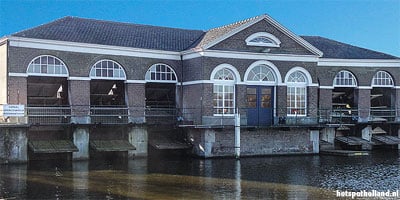 Steam pumping station Halfweg
Halfweg


Near the former Haarlemmer lake
Halfweg - The little village Halfweg is located exactly in the middle between Amsterdam and Haarlem. Like most places in the area, Halfweg is located under sealevel. It was founded in 1631 near a sluice.
Steam pumping station Halfweg
The steam driven pumping station in Halfweg has been used until 1977 to keep the former Haarlemer lake dry. Today it's a museum. Best day for a visit is when the machines are being used, about 12 days a year, and the huge scoop wheels runs on steam again.