Train Lodge Amsterdam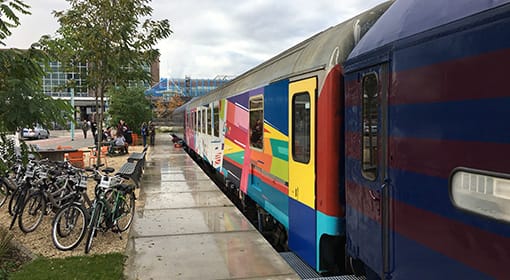 Train Lodge Amsterdam Sloterdijk
Amsterdam


Staying in a converted train
Amsterdam - The former night train Zurich - Rome made its final stop at the Amsterdam-Sloterdijk railway station. The train has been converted to a popular hostel and is now an unusual accomodation for people looking for something different. The rooms are situated in the compartments of the carriages.
Fancy staying somewhere a little different?
The train has its own platform with a little terrace. The lobby and a bistro are located in the former restaurant carriage. Amsterdam Sloterdijk offers excellent connections to Amsterdam Central Station (just 6 minutes), Schiphol and the main cities in the Netherlands.