Biesbosch National Park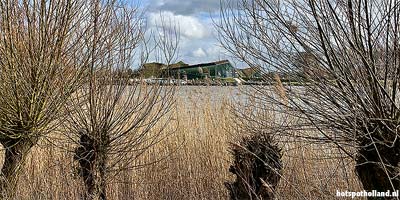 Winding gullies, deep creeks and fields of reeds
Werkendam - The Biesbosch National Park is an extensive area of freshwater tidal wetland and is a maze of winding gullies, rivers, creeks, islands and fields of reeds. Visitors can explore the park on foot or by boat and watch wide range of plants and birds. Our tip: rent a canoe or a 'sloep' (small motorboat).
St. Elizabeth flood
The Biesbosch was created In 1412 when the St. Elizabeth flood washed away villages and a vast area of agricultural lands. The 7000 hectare area became a freshwater tidal area.
A good starting point to explore the Biesbosch is the visitor centre - located at the Biesbosch MuseumEiland.