Breda city trip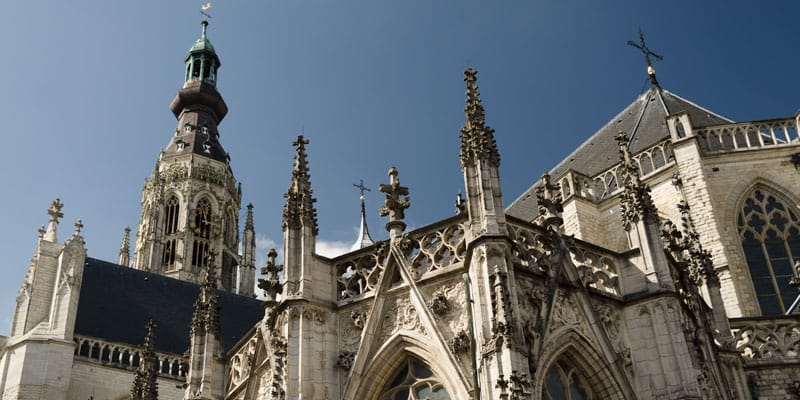 The northernmost city in Southern Europe
Breda - Breda is sometimes called "the most northern city in Southern Europe". The historic city center around the Grand Church offers a pleasant mix of cosiness and a rich history. Breda has a lot to offer such as nice shops, restaurants and nightlife. But Southern European? The weather in Breda can be just as fresh and rainy as elsewhere in the Netherlands. But if you come on a sunny day and sit down with a drink on one of the many cozy terraces, the city blooms and you spontaneously get a wonderful feeling of vacation!
Shopping and going out in Breda
Breda is a real shopping and entertainment city. In the historic center around the main Church you will find several nice shopping streets. The area around the new harbor is also popular. Breda certainly belongs in the list of nicest shopping cities in the Netherlands.
The oldest part of the cozy center is located around the imposing Grote or Onze Lieve Vrouwekerk with its 97 meter high tower. Most of the terraces and cafes of the Burgundian Breda can be found here.
The shops in the center are open on Sundays. But if you prefer to go outside, you can take a lovely walk in the Mastbos. Breda is a fun and surprising destination for a weekend away.
Park Valkenberg
The busiest park in Breda is Park Valkenberg, which connects Breda station with the city center. It was once a castle garden of the Lords of Breda. Now the hill and around the pond is the favorite meeting place for the residents of Breda.
Breda and the Royal Family
William of Orange would have found his final resting place in Breda. However at that time the city of Breda had been occupied by the Spaniards in 1584. Willem was therefore buried 'temporarily' in Delft. But later generations of the Royal Family were also tombed in Delft.