The Rotating house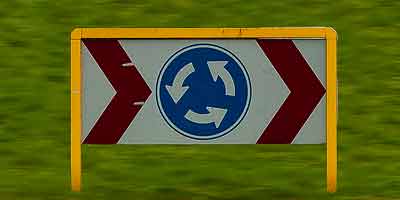 Spinning house around the roundabout in Tilburg
Tilburg


Spinning house around the roundabout
Tilburg - Most daring city entrance in the Netherlands? A lonely house is located on the Hasseltrotonde on one of the access roads to Tilburg. It is uninhabited and spins round the roundabout day and night. Here's the thing: The 1959 roundabout could use a striking refresh. In 2007 a typical Dutch house was built on the roundabout for 500,000 euros - but one that revolves around. The house rotates once around the roundabout in 20 hours.
Uninhabited?
Initially, the house had to move with the speed of traffic, but because of the impact on road safety, the maximum speed of the house is limited to 2 hours per round now. In the evening the house is lit from the inside.
The revolving house on the roundabout is 5 meters wide, 8.5 meters deep and 10 meters high. The house is also uninhabited. Or not? In 2009 the house was squatted by "Keesje Kraak". The activist did not agree with the policy of the municipality of Tilburg and with his action asked attention for the less fortunate in the city.
John Körmeling
The revolving roundabout house was designed by artist John Körmeling. And whether you like it or not, the house looks strikingly average for a Dutch house. But nevertheless, the revolving house still looses the tongues and is rightfully the most daring city entrance in the Netherlands.